Crypto-products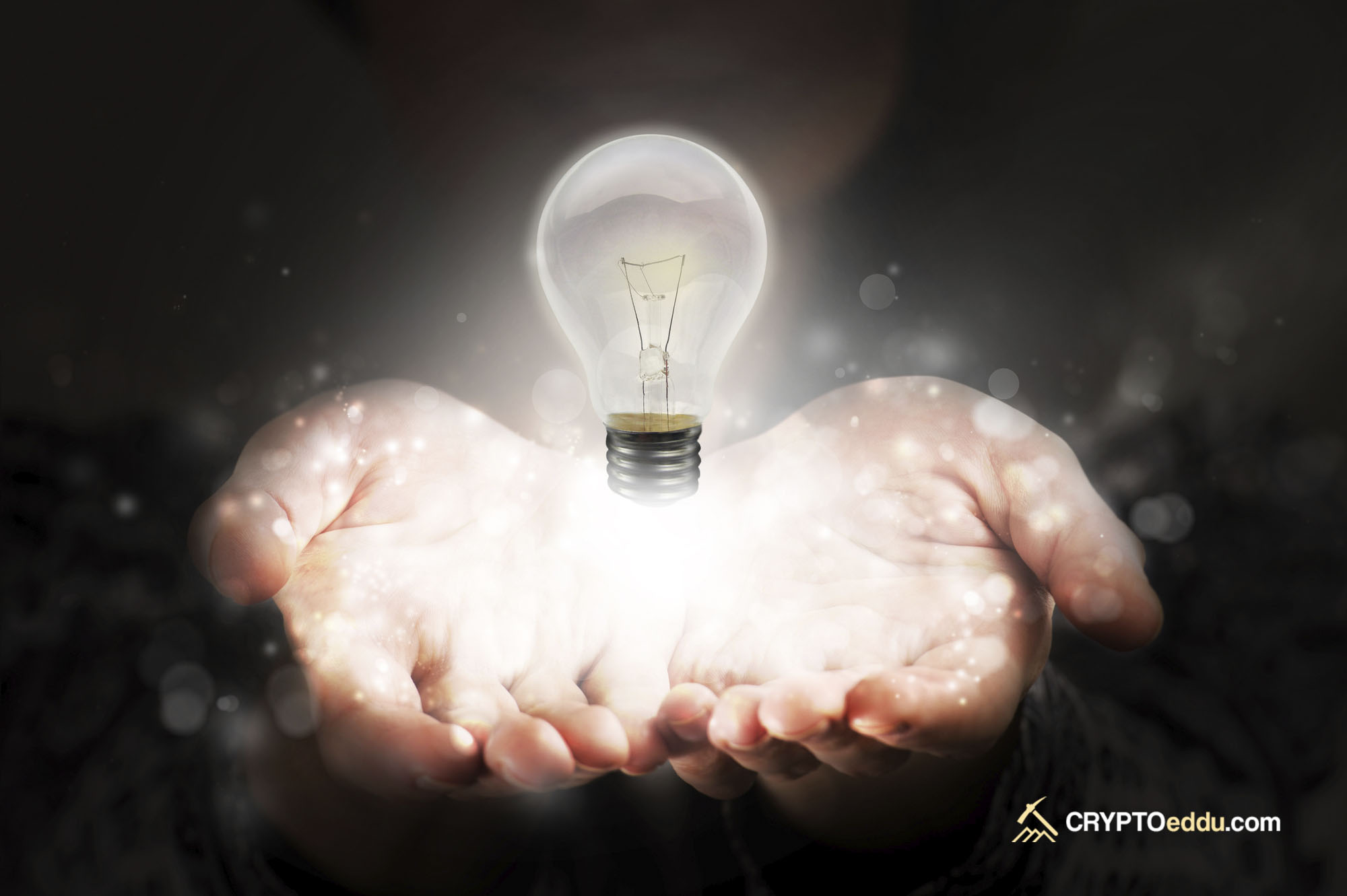 Product analysis – Cryptoeddu in the opinions of customers
Cryptoeddu is a platform where you can purchase Educational Packages with Cryptocurrency and also collect the free e-coin units provided along with the packages. But how exactly does this website work, what can be purchased on it, how to collect the currency and what kind of reputation does Cryptoeddu have online? Let's take a closer look.
My first cryptocurrency
What are cryptocurrencies? Cryptocurrency is a digital or virtual currency that is secured with cryptography. This makes it almost impossible to fake the e-coins or double spend them. E-coins are based on blockchain technology – a distributed ledger enforced by different computer networks. E-coins are not issued by any central authority, which in theory makes them immune to government interference or manipulation.
But what does this mean for investors and users? Cryptocurrencies are a type of currency that is not issued by any government and whose code is composed of cryptography. Because the government cannot influence the creation or supply of cryptocurrency, it cannot control it – although it can still ban the ownership of cryptocurrencies or impose a tax on them. Therefore, cryptocurrencies were seen as the first truly independent means of payment.
Most cryptocurrencies work through blockchain technology. It is, in a nutshell, a series of immutable time-stamped data records that are managed by a cluster of computers that belong to no specific persons. Each of these data blocks (block) is secured and linked to the next one using cryptographic principles (chain). The source code of the blockchain network is public. For this reason, the information contained in the blocks is available to everyone.
Using blockchain also does not involve any transaction costs – only the cost of infrastructure is incurred. Cryptocurrency is a simple solution for transferring information from point A to point B in a completely automated and secure manner.Therefore, there is increasing talk of using cryptocurrencies not only as a means of payment but also, for example, when conducting elections or contracts. Experts are very optimistic about the future of e-coins.
But how do you get hold of your cryptocurrency? A few years ago, mining for e-coins was a popular activity. Mining involves solving cryptographic puzzles in order to create more cryptocurrency units. In exchange for providing the power of their computer (popularly known as the "excavator"), miners receive a certain amount of money in excavated e-coins. However, the process is not free, as the "excavators" consume electricity. At the moment, mining is completely unprofitable due to electricity prices.
Cryptocurrency exchanges are another place where you can get hold of e-coins. However, people are moving away from buying on exchanges due to their poor security standards – they very often fall prey to hackers and other criminals. There are also cryptocurrency exchange offices. They provide their services from stationary offices or online. Stationary currency exchange offices are usually located in large cities and are usually combined with traditional currency exchange offices. This is where you can buy cryptocurrency for cash, which is then sent to the address of the particular e-wallet. You can also find cryptocurrency ATMs in bigger cities. A crypto ATM is a device similar to regular ATMs that dispense traditional currency, but instead of depositing and withdrawing cash, you can use them to buy cryptocurrency.
A method that is recommended for beginners is an educational package with cryptocurrency where you can get e-coins for free.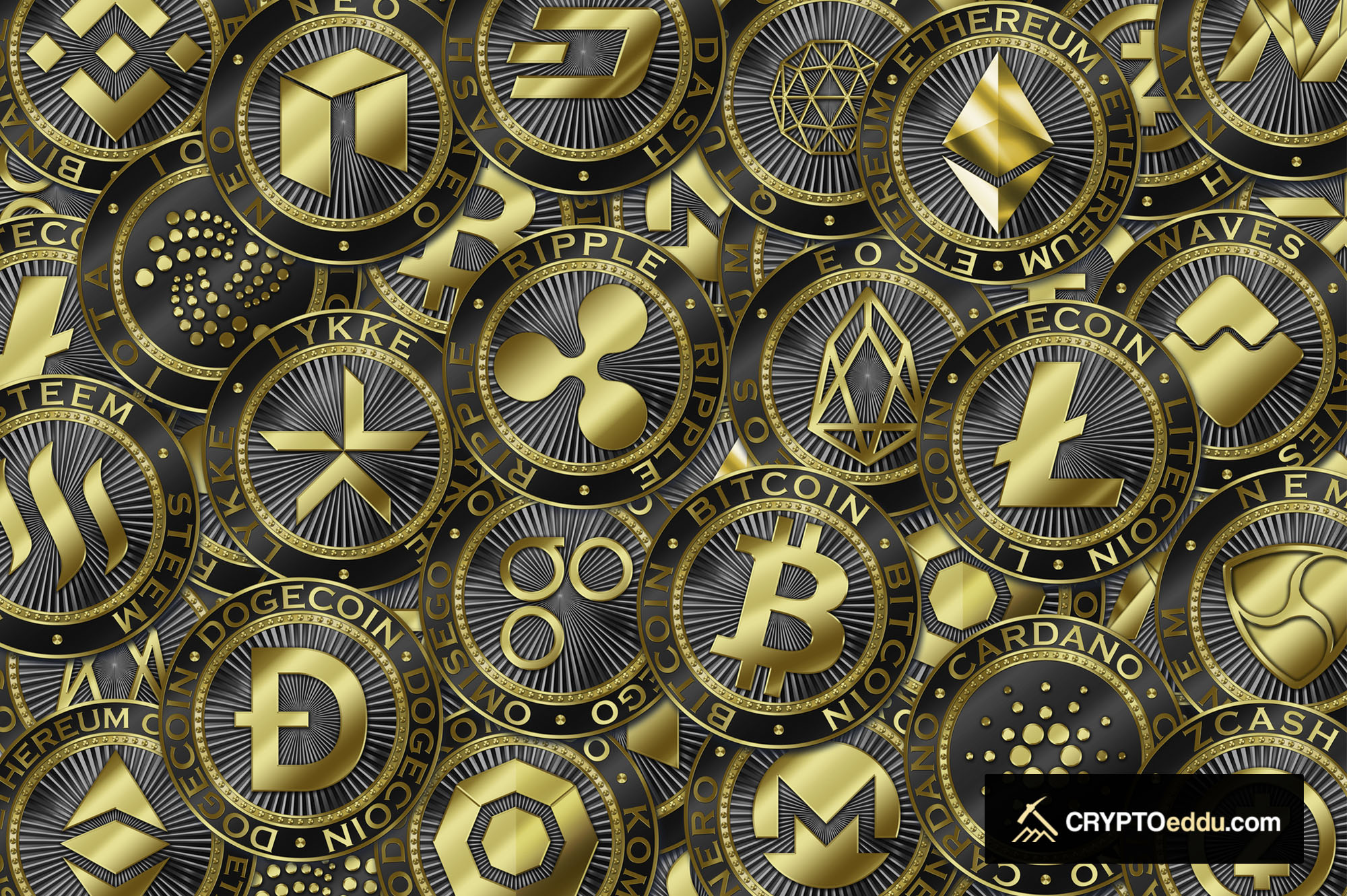 Cryptocurrency package – a product for beginners
You can also receive cryptocurrency along with your educational package. Such a package includes a set of training materials, webinars, e-books and study aids, which are fully dedicated to investing in cryptocurrency. There is a wide range of educational packages on the market, which are mainly aimed at beginners looking to expand their knowledge of cryptocurrencies and investment principles. Each educational package contains a comprehensive compendium of knowledge about cryptocurrencies, investing in them, risk management and blockchain technology. The knowledge is provided in a diversified manner, from webinars with the participation of specialists to e-books discussing a specific issue. The free cryptocurrency included with the package is designed to encourage the participants of the courses and webinars to start investing. At the same time, the cryptocurrency is stored in a special account on the Cryptoeddu platform, which eliminates the possibility of making mistakes by beginners or the data contained in it being stolen.
The data needed to withdraw the accumulated sum is sent to the customer by post. A card with a randomly generated code is sent out in a secure envelope after the customer purchases the package. You can use it to withdraw the cryptocurrency accumulated in Cryptoeddu.
Your platform – Cryptoeddu
Cryptoeddu is an intermediary platform where a beginner investor can collect cryptocurrency or purchase an educational package.
Customers collecting cryptocurrency are directed to the Cryptoeddu website by following the instructions included in the educational packages. Cryptoeddu allows the collection of the cryptocurrency which has previously been purchased as part of the package. The packages can be purchased from Cryptoeddu partners, in which case you only need to enter the eight-digit code provided with the package to gain access to free cryptocurrency tokens. Beforehand, however, make sure that the brand collaborates with the platform.
It is also possible to purchase the educational package with cryptocurrency directly on the Cryptoeddu platform and collect free e-coins within the platform.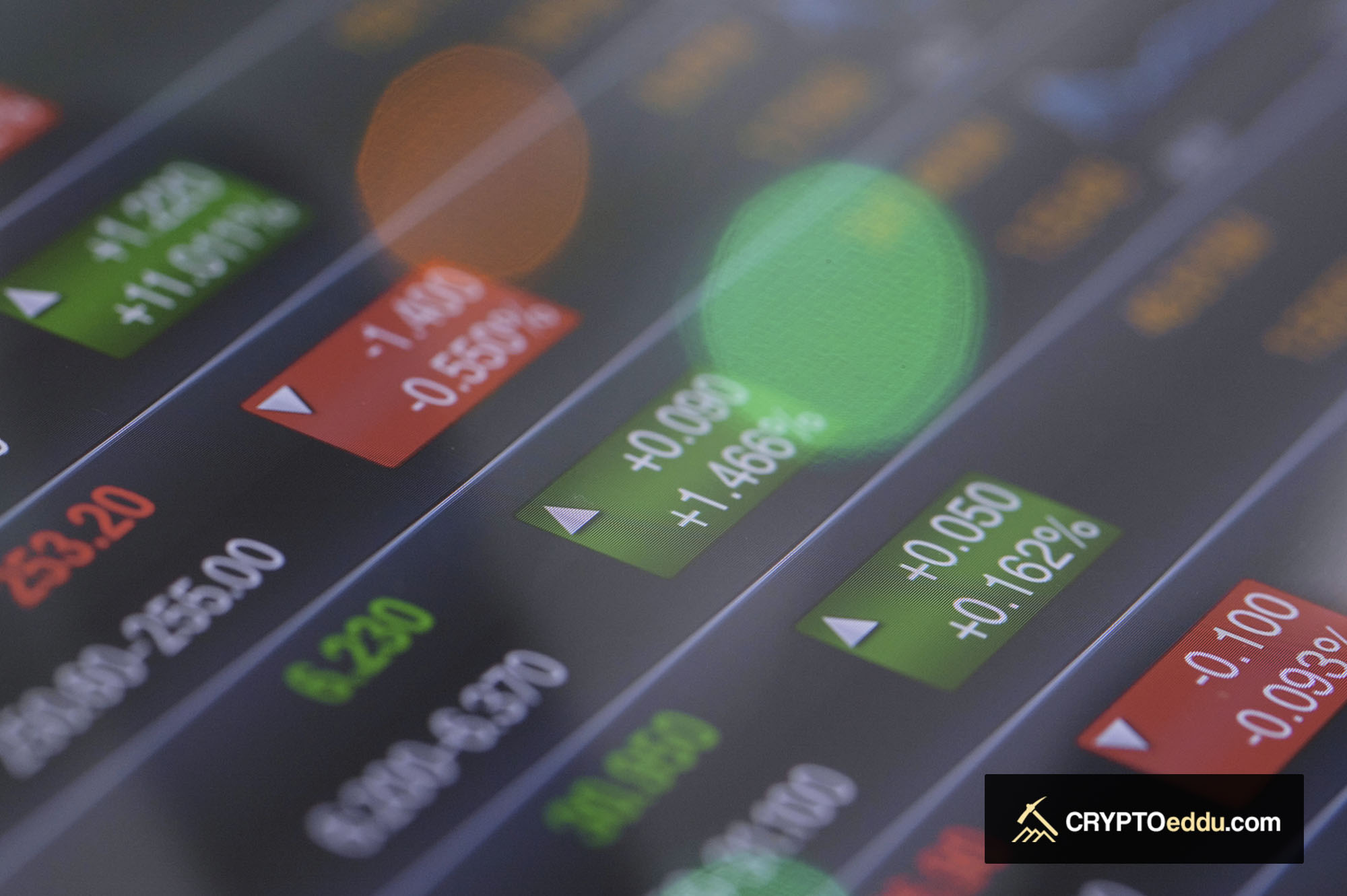 Buying a cryptocurrency package
Purchasing a package on Cryptoeddu is extremely easy. At the moment, the platform is offering the Ripple Starter Package and the Ripple Plus Package.
The Ripple Starter Package is intended for beginner investors, and it includes the basics of investing in cryptocurrencies, with a focus on Ripple. Included in the package price are the order processing costs. The Ripple Plus Package is an enhanced version of the standard Ripple Package. Both products come with free Ripple cryptocurrency.
Once you have selected the appropriate package, press the button ("Yes, I choose the PLUS Package" or "No, thank you. I choose the standard package"). The customer is then redirected to the page with the order form, where they must enter the full name of the orderer, as well as contact details and email address. Once the order is placed, a COD shipment containing the documentation and the card with the code is sent. The educational materials in electronic form are sent to the appropriate email address after the package is paid for.
Cryptocurrency collection
In order to collect the cryptocurrency, you must first pay for the Educational Package. After paying for the package, you will receive a special card with a code.
To collect the cryptocurrency, you must visit the Cryptoeddu website and click the "Collect cryptocurrency" tab at the top of the page. A window will open where the code from the card will be activated.
To view the amount in cryptocurrency, you will need to enter the eight-character code found on the card and the email address you provided when placing the order. Next, your identity will be confirmed by the Cryptoeddu website, and the accumulated amount in cryptocurrency will be paid to the specified address of your electronic wallet.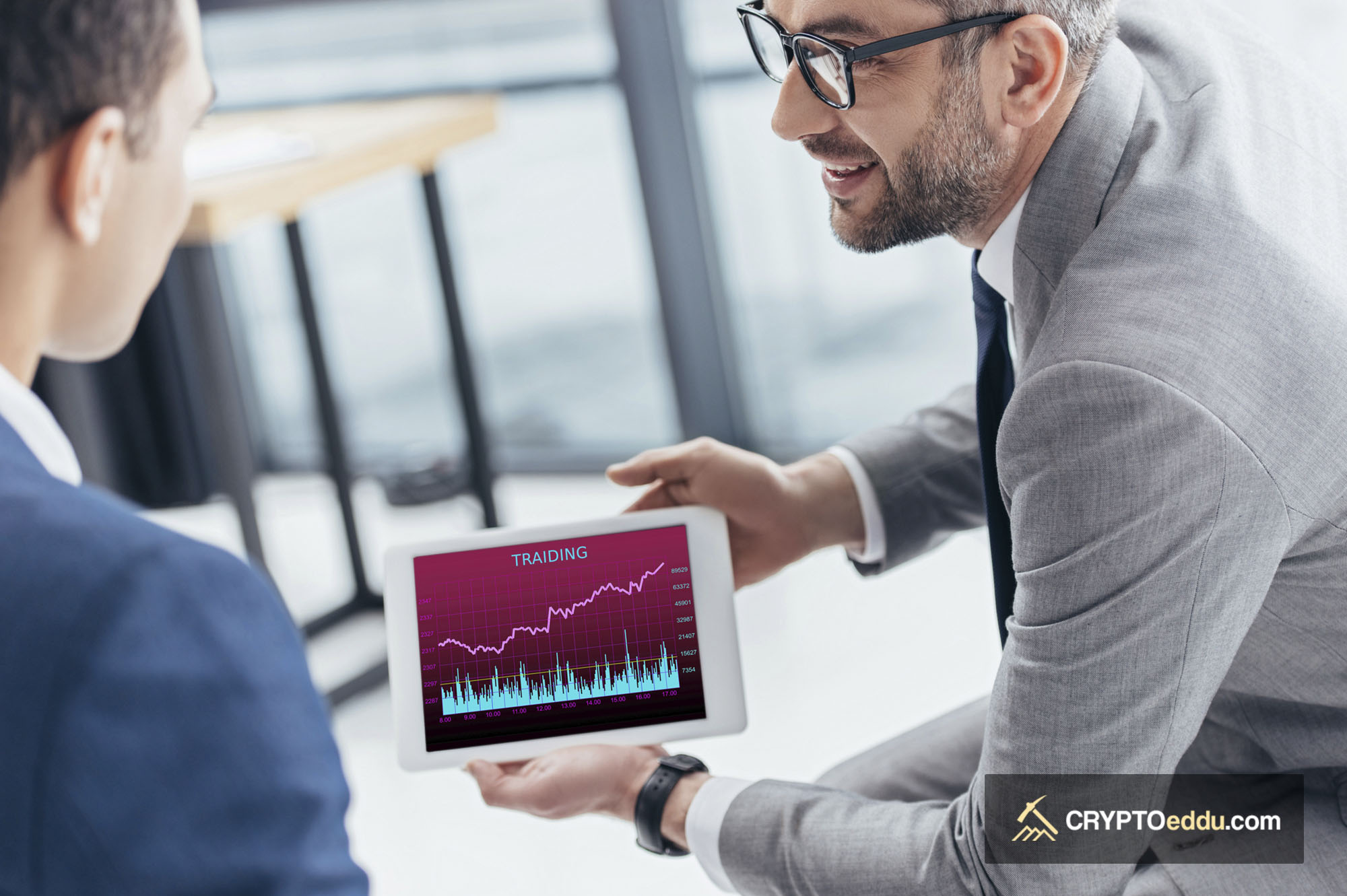 Cryptoeddu and customer reviews
Customer reviews of Cryptoeddu are overwhelmingly positive. Customers praise the website, the way it functions, as well as the educational packages on offer.
I was persuaded to invest in an educational package by my husband so that I could have something to focus on during my maternity leave. Very quickly, cryptocurrencies became my passion, which I'm continuing to develop today. After cashing out a package on the Cryptoeddu platform, I switched to cryptocurrency exchanges, eventually quitting my full-time job in favour of day trading. I have no complaints about Cryptoeddu, as it's a straightforward, easy to navigate website that allows you to collect cryptocurrency.
I have fond memories of working with Cryptoeddu. I had a problem with claiming my cryptocurrency because I filled in the form incorrectly, but the customer service department helped me to fill it in correctly. Very prompt, professional contact, zero hassle.
Cryptocurrencies have fascinated me for many years, so I finally found the time to learn more about them. The packages offered by Cryptoeddu are of very high quality and are a valuable source of knowledge about e-coins for beginners. I hope they add packages for intermediate and advanced users at some point, as I will definitely benefit from them.
I didn't experience any problems when monitoring the balance of my cryptocurrency. I actually think that when compared to an account on a cryptocurrency exchange, the system is very straightforward and adapted to a beginner investor. Moreover, the two factor authentication is not required, as the cryptocurrency preview can be obtained at any time and the security measures are activated only when the funds are to be paid out.
I have a very positive opinion about Cryptoeddu. I used the website as part of a collaboration and package I purchased on another site. Initially, my attitude was negative because I bought this package for training materials and not for some units of e-coins. I didn't even look at Cryptoeddu until I had gone through the entire course; I completely forgot about the free crypto units. The free cryptocurrency I received has significantly increased in value by then. I thought that there could be a problem with paying it out, but nothing like that happened – I received the full amount according to the latest exchange rates immediately after notifying the platform about my intention to pay the units out.
So, it looks like Cryptoeddu is a trusted intermediary platform where you can both purchase an educational package and easily collect free cryptocurrency. It is mainly designed for beginners who are interested in learning about investing in e-coins. Moreover, the website is getting very positive reviews online and looks like it will continue to develop further.